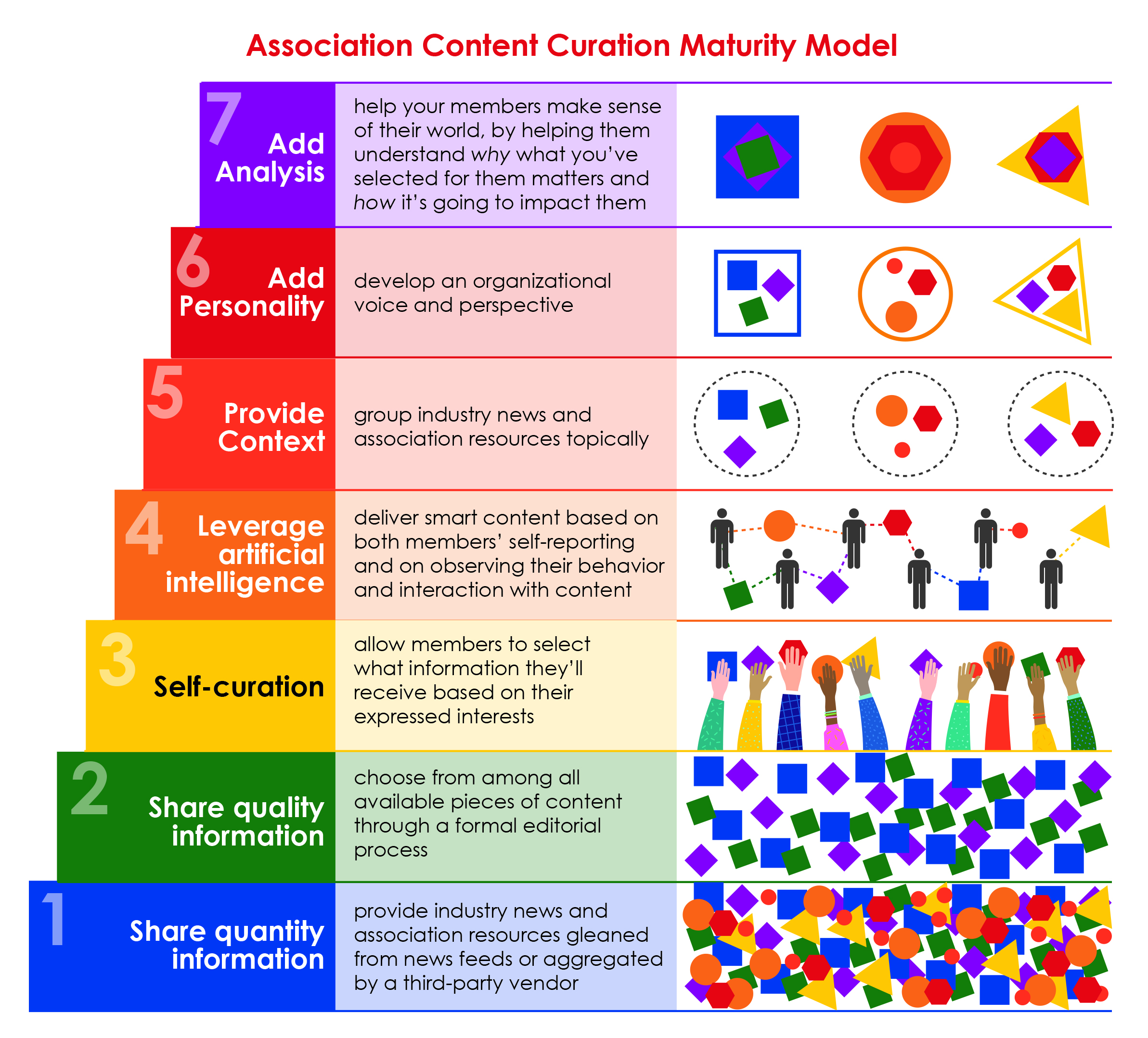 Did you miss the webinar Hilary Marsh (Content Company) and I gave last week on content curation and why your association needs to get on board with it to help your members and other audiences deal with information overload?
You're in luck! Thanks to our host Impexium, there's a free recording available at the Impexium website.
In the webinar, Hilary and I:
Outline the problem of information overload.
Discuss what content curation is – and isn't.
Share the Association Content Curation Maturity Model we developed (it's the groovy image that's the header for this post).
Tie specific recommendations about what you can do right now to improve to the model.
Want to learn more?
Well, listen to the webinar of course. You can also download our free whitepaper on which it's based, Cut Through the Clutter: Content Curation, Associations' Secret Weapon Against Information Overload, just published this May.