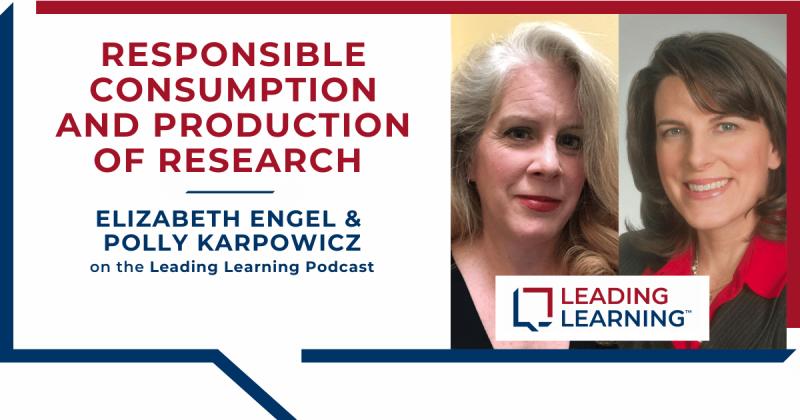 Would you like to learn more about how you can improve your information literacy and become a more discerning and knowledgeable consumer and sponsor of research?
Caveat Emptor co-author Polly Karpowicz and I recently had the opportunity to sit down (virtually) with Jeff Cobb (Tagoras) for an episode of the Leading Learning podcast, where we discussed some fundamental issues in research study design, like primary versus secondary research, qualitative and quantitative research, mixed research methods, the ethics of using people in research, and bias. We talked about the importance of information literacy and how you can increase yours. We also covered topics like data validity, reliability, and statistical significance, and Polly and I shared some valuable tips for the responsible consumption and production of research.
Listen here or anywhere you get your podcasts.
Want something live, where you can hear directly from some of our case studies and have the chance to ask your questions?
February 23 – Caveat Emptor (UST Education) with Mallika Bender of the Casualty Actuarial Society – register HERE (it's free!)
March 1 – Caveat Emptor (Association Insights in Old Town) with Mallika Bender of the Casualty Actuarial Society and Marc Beebe of IEEE – register HERE (it's also free!)
And of course, Polly and I invite you to download the whitepaper, which is ALSO free!