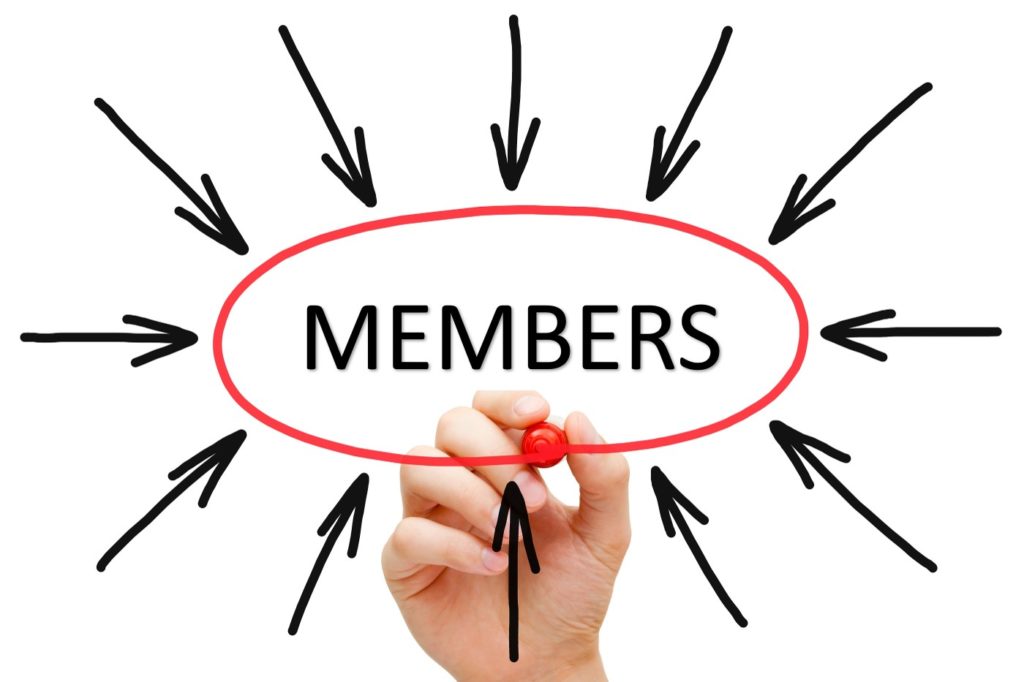 Which is more member-centric?
In most cases, an anniversary renewal cycle – that is, I renew at same time as I joined (or renewed) last year – is going to make the most sense to your members. My annual membership starts when I pay, and I get 12 months of service for my dues.
A calendar renewal cycle is generally seen as association-centric. We renew everyone at the same time, on a cycle that's driven by our business needs (often tied to the association's fiscal year). But calendar cycles can be hard for members to understand – and hard for you to explain. Why did I pay for 12 months, but get less than 12 months of service? What happens if I join mid-way through the year? Why are you sending me renewal notices right away – I haven't even gotten all your welcome cycle communications yet? I renewed four months late, and my access to benefits had lapsed, and now I'm only getting eight months of benefits, yet I still had to pay full price? UNFAIR!
Anniversary cycles are a lot of work for association staff – you're running renewals all the time, every month, and more than one cycle at a time. In the same month, you could be running as many as six different overlapping cycles, with notices from first notice to exit survey going out to different groups of members all at the same time. It does take a little dues revenue pressure off – it's not one all-or-nothing shot to get everyone in for the next year – but it's a lot to manage. And it makes calculating overall renewal rates a little more complicated – you have what feels like a constantly moving target you're trying to hit, and the campaign never really ends.
Calendar cycles are neater. You can prepare all your materials in advance, they're easier to track, and it's easier to keep everyone (including non-membership department staff and volunteers) focused because it's ONE campaign that has a designated, official start and end date.
If you're trying to be member-centric, it seems like anniversary renewal cycles would be the clear winner, right?
There's a caveat.
What size is your membership team? For what size membership? 
On Tuesday, I once again facilitated the Membership Development class for ASAE's Association Management Week. In our module on renewals, one of the participants asked precisely this question: "Which is more member-centric: anniversary or calendar renewals?"
Her association uses anniversary renewals, in part due to the conventional wisdom that they are more member-centric, but she was representing a very small membership team. So small, in fact, that they had little time to do anything else other than run all those overlapping renewal campaigns. They didn't have time to do relationship-building work, or focus on member engagement, or think about how to provide solutions for their members' biggest challenges, or uncover their members' most important goals and match those members up with the programs, products, and services that would help them achieve their goals.
They were completely consumed with the process – renewal – to the exclusion of being able to focus on the goal – retention, and the authentic connection and sense of community that drives it.
She asked the room for advice. The best we could give her, absent being able to hire more staff, was to automate and outsource as much as possible of the renewal process (which might include, if their tech can support it, allowing members to sign up for auto-renewal) so she and her team could direct at least a little of their attention to those bigger-picture goals and get off the hamster wheel of "what notices need to go out today?"
I would argue that, if the process of anniversary renewals is consuming all your membership team's time and attention, it might, in fact, be MORE member-centric to flout the conventional wisdom.
Image credit: livesurvey