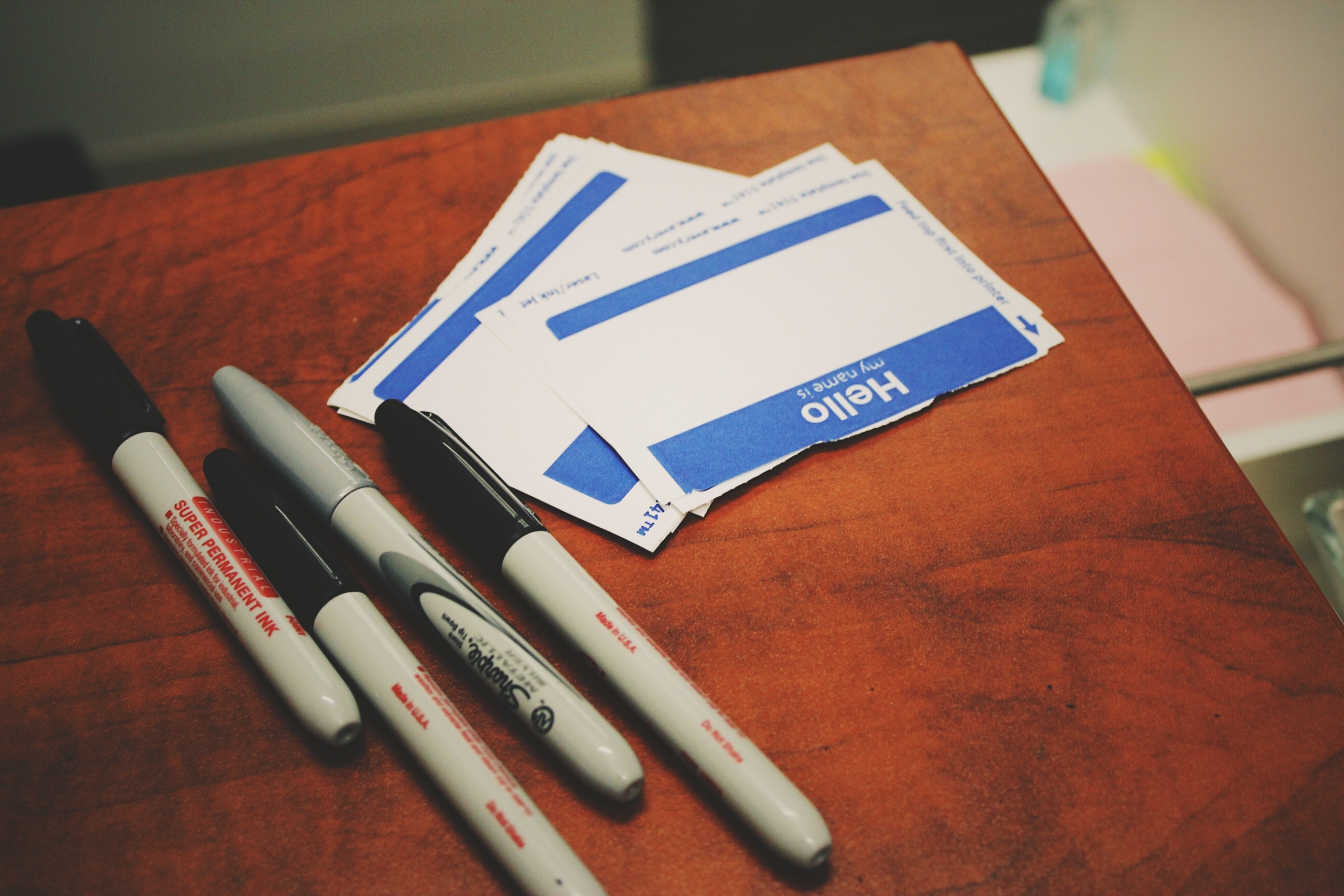 This week, I attended the ASAE Technology Exploration Conference, my first in-person event since January 2020.
My MAIN takeaway was that it was very good to see friends and colleagues in the industry who, for the past two years, have appeared only as small rectangles on my computer screen. I also REALLY enjoyed presenting in person to other human beings who were in the same physical space as me. Presenting online does have its advantages, particularly if you're presenting something highly detailed or technical where you're going to need to follow your notes closely, but there is no substitute for being able to read the room in the room.
One of my colleagues observed that an excellent icebreaker right now would be to ask people: "What did you used to be really good at that you've forgotten how to do in the pandemic?"
Throughout the day, many of us were joking about not remembering how to pack (I nearly forgot to pack any socks this summer when I went on my first trip in 18 months) or dress like grownups (I remembered – only once I saw other people – that accessories are a thing, and I had neglected to include them, although I did remember all the key components: shoes, hard pants and a belt, shirt that is NOT a t-shirt, suit jacket. I even combed my hair and put on some makeup!).
But I also realized that I'm out of practice at a lot of things that are "normal" at a conference, like sitting and/or standing still for long periods of time, small talk, navigating the spaces, what I need to bring with or have on me (notebook and pen, business cards, badge ribbons).
It was also overwhelming to be around so many people for so many hours, to the point that when I walked into the post-event reception, I immediately realized that I just didn't have it in me to keep going with standing around and shouting at people in an attempt to be heard while wearing a mask in a crowded space with a lot of background noise, and beat a hasty retreat.
And as a speaker, I realized that I'm rusty, there, too. Fortunately, my group had decided on an informal fishbowl format, and we had a spiffy printed handout to supplement the whitepaper the session was based on. But we forgot to create intro and outro slides – you know, like with the title of the session and all our contact info – and we weren't exactly super-smooth kicking things off or transitioning from the info portion of the session to the interactive portion of the session. Yes, it *is* like riding a bicycle, and we got into a rhythm pretty quickly (it helped that we were all VERY familiar with the topic and had presented on it in virtual formats multiple times previously), but those first few minutes were a little rough.
As you're thinking about your own association's return to in-person events, it's easy to get focused on what the association needs. The list is long: reg numbers, budgets, vaccine requirements, mask requirements, tech to support both in-person and virtual attendees for increasingly common hybrid events, keeping sponsors happy when in-person attendance is lower and there may be no exhibit hall, keeping people safe around food & bev, etc.
But you also need to think about what your attendees and speakers need. They may have forgotten how to conference. They may not be comfortable with things that were formerly fine (buffets, hugging, crowded receptions). They may need more space to process. They may be more focused on re-connecting with friends and colleagues than with squeezing every bit of content out of the event. They may not want, need, or value the same old same old.
You have an opportunity to do things differently, to respond to new or changing member goals and challenges, to become a vital partner in your members' personal and professional success. Don't waste it.